There's something really unique about the week between Christmas and New Year's.  I'm all the sudden sick of christmas, red and green, and all things nostalgic and traditional.  All of the sudden I'm ready to be fresh and modern and try new things.  I was pondering what I might make for New Year's Eve and every single idea I had involved alcohol.  Go figure.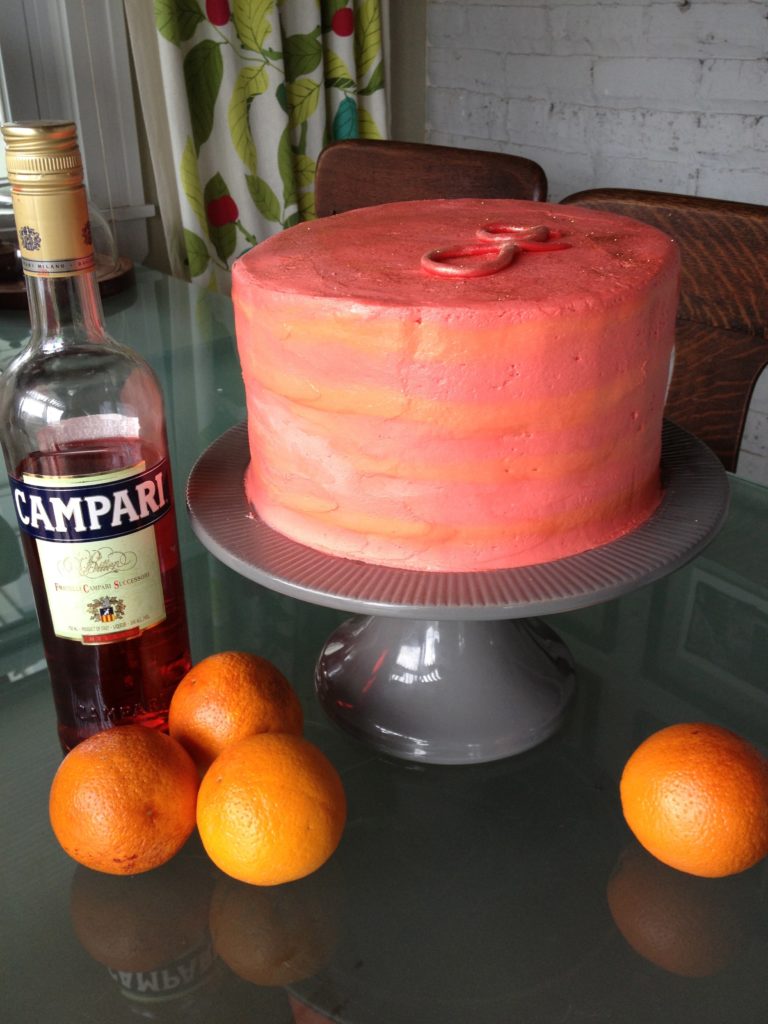 So I'll be making some gin and tonic meringues, some dark chocolate truffles with mezcal and chili and something TBA with champagne.  But all that thinking about cocktail-inspired dessert reminded me of a really tasty and special cake I made for a friend's birthday.  I asked her a few of her favorite cocktails and she let me pick one to craft a cake around.   I chose the negroni cocktail.  Equal parts Campari, gin and sweet vermouth with an orange garnish.  The color of the campari, the herbal gin and the citrus really sounded like an amazing cake-portunity.  I decided on a simple almond cake to be filled with a blood orange, juniper and vermouth filling.  Topped off with an almond frosting.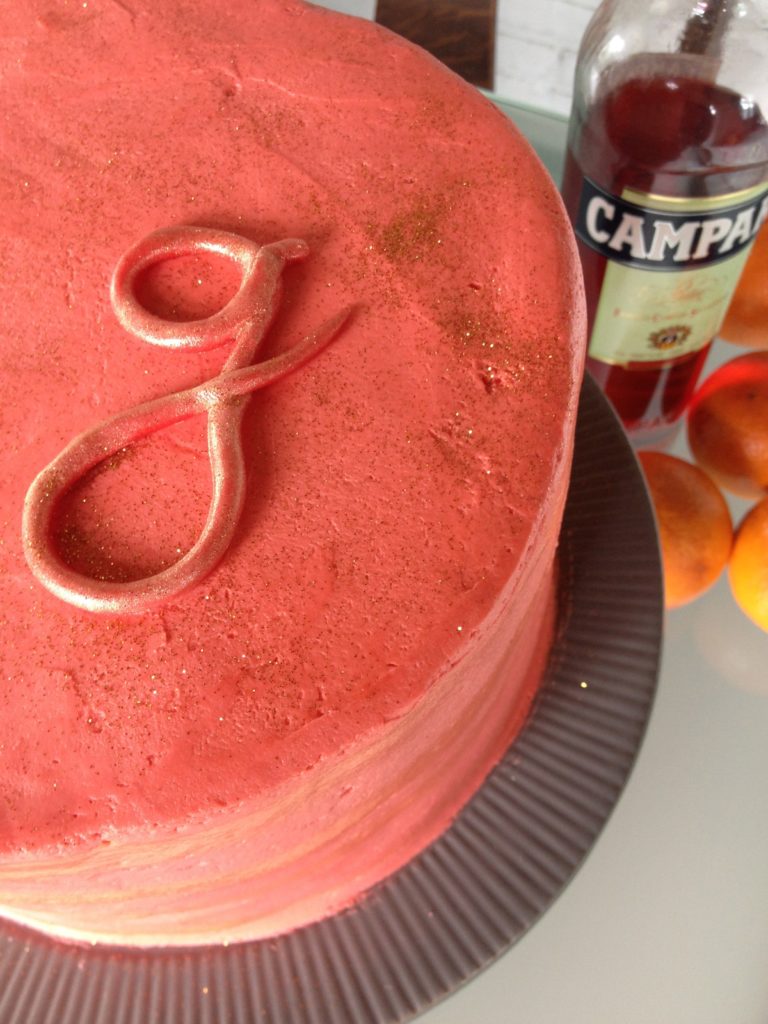 Keep in mind that this was back in the day before I really knew how to get a smooth cake.  Try not to judge.  I also made a few ice creams to go along but never got pics of those.  It all worked really well together.  Then I topped the cake off with the birthday girl's initial and some gold glitter.  Fabulous!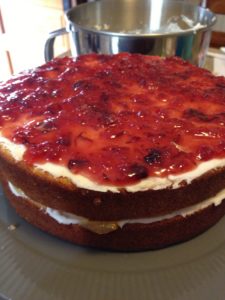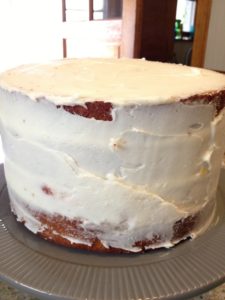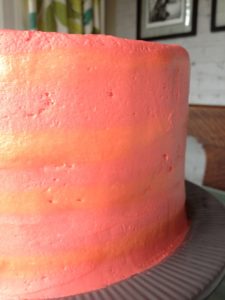 I've included the recipe for the Negroni Filling below.  The almond cake is essentially David Leibovitz's amazing recipe, which you can find here.  The almond frosting recipe is here.  Just replace one teaspoon of the vanilla extract with one teaspoon of almond extract.  To assemble the cake, top each layer with some almond frosting then a layer of the filling.  Crumb coat your cake with almond frosting.  Split the remainder of the frosting, dyeing one half orange and one half a deep pink.  Pipe the frosting on in stripes then smooth the top and sides with an offset spatula.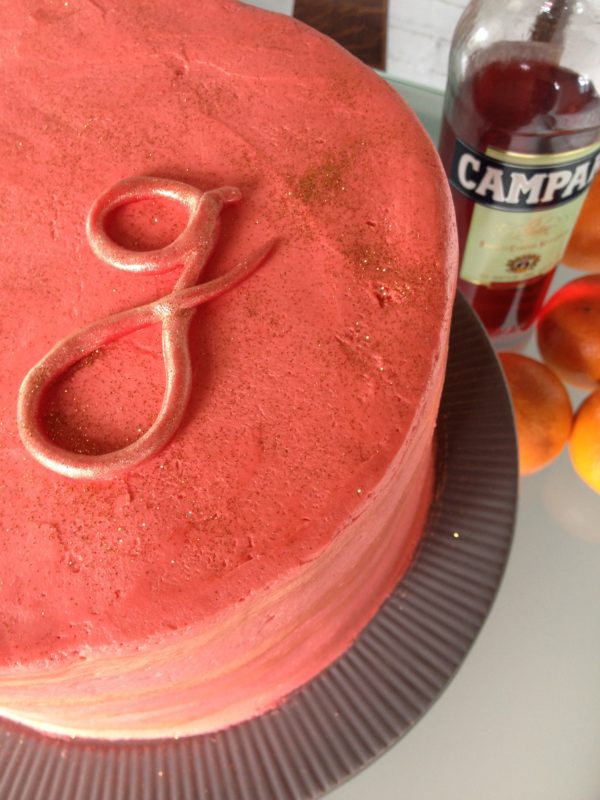 | | |
| --- | --- |
| | |
Put the first four ingredients in a medium saucepan, crushing the oranges as it heats to release the juice. Cook over medium heat for about 20 minutes, stirring occasionally, until thickened slightly. If the oranges aren't juicy enough, add orange juice as necessary. Let cool and thicken up before using.