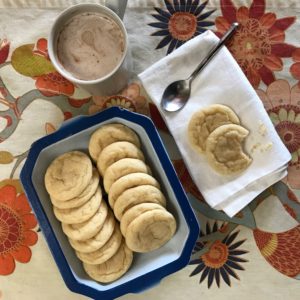 I used to work for a wedding photographer back in the day, before digital photography was a thing.  He was very eccentric, had a lot of odd habits and some very strong opinions.  He once leapt from a moving train that had gone express mid-route to avoid being late to class.  He woke up the next day in the hospital with a nasty head injury then ran a marathon 3 days later.  To save time while eating he would mash entire slices of bread into dense balls he called "cowboy bread" which he washed down with as much milk as he could safely drink in one sitting.  He was unapologetically hostile towards new trends in photography, such as color film.  He was fond of saying, "Just because you can, doesn't mean you should."  I thought he was a curmudgeon and a bit daft at the time but it turns out that's exactly how I feel when it comes to the almighty PUMPKIN SPICE.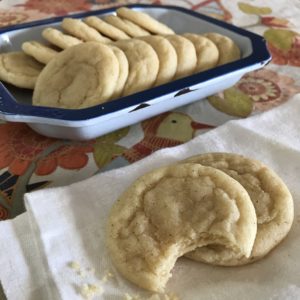 I mean yes, you CAN make pumpkin spice chapstick, but you shouldn't.  You CAN make pumpkin spice hummus, but why Lord, why?  I love pumpkin pie, the lattes are tasty on a chilly day and I have an unnatural fondness for pumpkin spice Frosted Mini Wheats.  When I was working on a fall-flavored snickerdoodle recipe, my first stop was pumpkin spice.  Honestly it was just okay.  Snickerdoodles are meant to be creamy, soft and tender and pumpkin spice was a bit of a mismatch.  Too hearty, too strong and just not that interesting.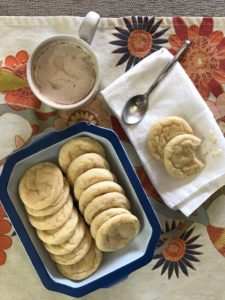 But CHAI!  When I subbed out the cinnamon in my favorite recipe for some chai powder the result was magic.  The sweet and spicy, creamy flavor of a hot mug of chai in a perfectly soft and buttery snickerdoodle.  So delicious!  Most snickerdoodles call for chilling the cookie sheets before baking but ain't nobody got time for that in my house so I just chill the dough overnight instead.  You might want to keep the dough in the fridge between batches because the cookies tend to come out more puffed and browned on the bottom the warmer the dough is.  I prefer mine flatter and as uniformly baked as possible.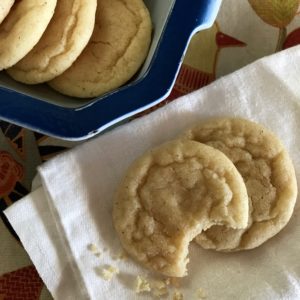 These store well in an airtight container but are a too fragile for shipping.  If you're sending a care package try these instead:  Chewy Mexican Hot Chocolate Cookies or Chewy Molasses Cookies.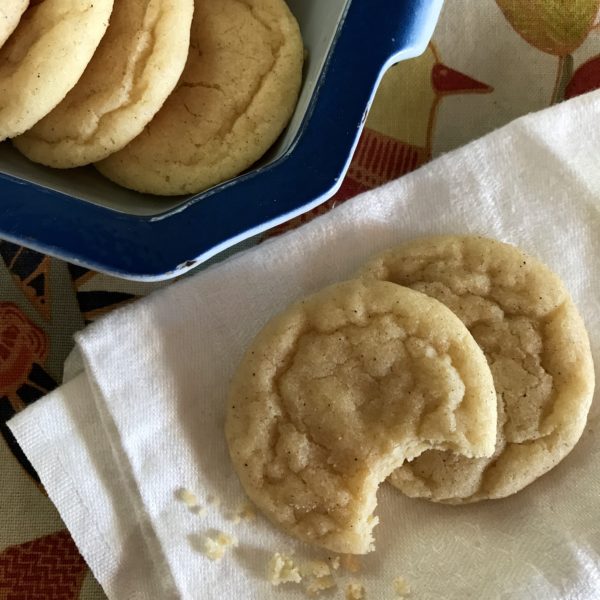 | | |
| --- | --- |
| | |
Cream butter and 1 1/2 cups sugar in a medium bowl. Add vanilla and eggs. Beat to combine thoroughly.

In a separate bowl combine flour, cream of tartar, baking soda and salt. Slowly add dry ingredients into wet ingredients, mixing until just combined.

Preheat oven to 350 degrees. Combine 1/3 cup sugar and chai powder in a small bowl. Roll 1 tablespoon of dough into balls (a cookie scoop is great for this), and roll them in the sugar/chai mixture. Place cookies 2 inches apart onto ungreased baking sheets.

Bake for 10-11 minutes. Transfer to a wire rack and let cool completely.