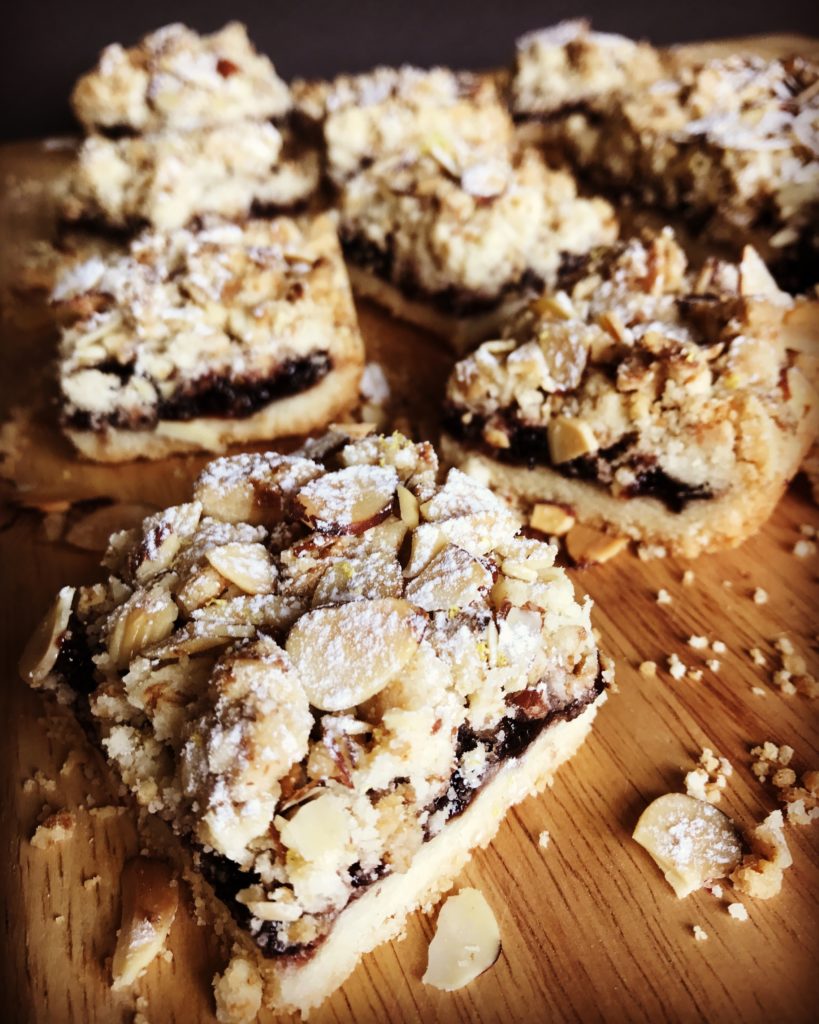 Despite my own personal views, apparently cupcakes are not the solution to every problem.  Sometimes you need to bake something for a brunch, for a potluck, or for a weekend treat and for some reason cupcakes just won't work.  Sigh.  You don't have to like it, but you do have to have a go-to, delicious, and simple recipe that will still get rave reviews.  This is it.  Plus, they have fruit in their name, so I'm thinking they're probably very healthy.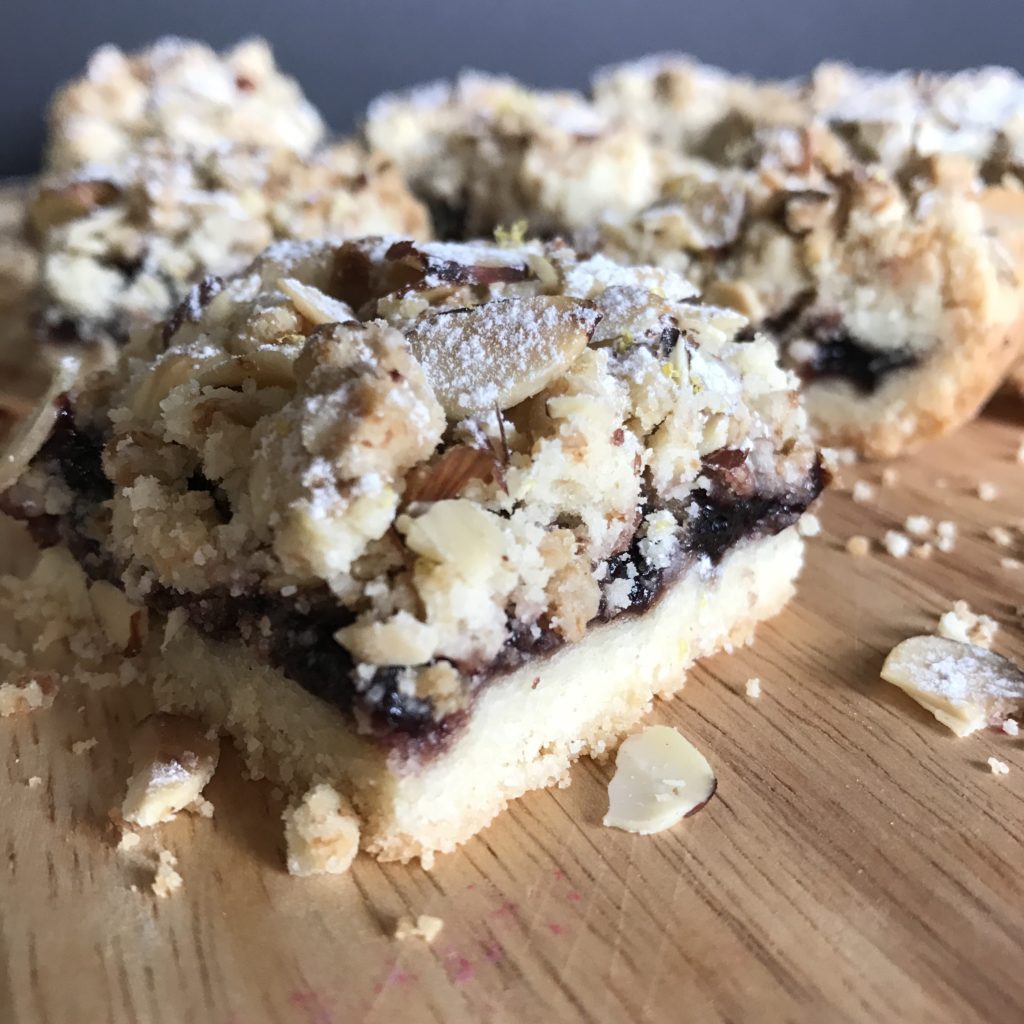 I've been making a version of this with raspberries for years.  It's delightful, my peeps like it.  A lot.  But when I started making this blackberry version, I never got a request for raspberry again.  Besides, why make raspberry crumble bars, when you can make Blackberry Bramble Bars?  Just saying "bramble" makes it sound like you read Jane Austen and take long constitutionals.  These bramble bars are the culinary equivalent of installing yourself on the moor for an afternoon, earnestly painting the hills and heather in watercolor.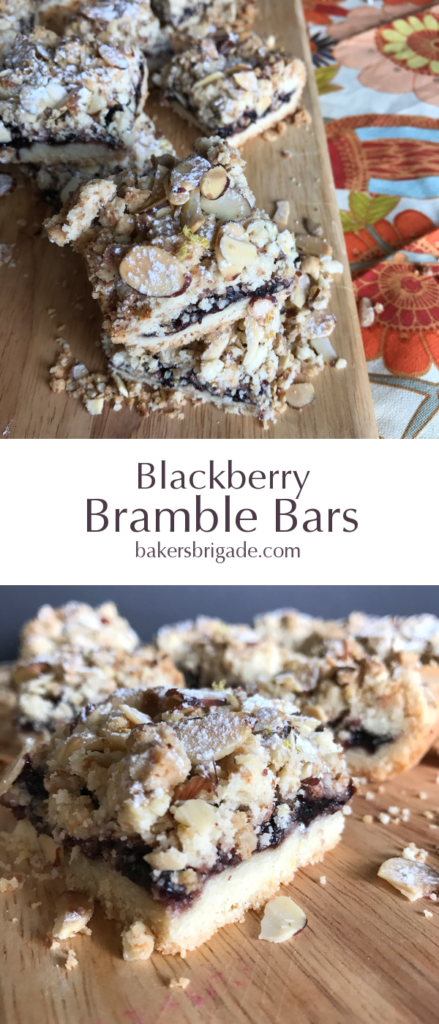 A couple of tips:
Let the butter get really soft.  This shortbread crust also forms the base of the crumble mixture and has to be warm enough to form a short dough and hold itself in little clumps.  If your butter is too cold, you'll get a coarse meal which will be fiddly to handle and form into the crumble.
You can use or not use the almond extract.  I put almond extract in my coffee, so I may not have the proper perspective on how badly something needs almond extract.
I like Bonne Maman and Hero jams.  If you can find one with seeds, it looks more like you took the time and trouble to mash real blackberries, but it tastes just as good with a seedless jam.
Let this cool completely.  I usually make it the day or night before then dust it right before serving with the powdered sugar and optional zest.  I think the lemon zest is a nice fragrant counterpoint to the sweet jam and buttery shortbread, but again, super-optional.
To cut these, try lifting the whole enchilada out of the pan with a spatula or bench scraper and cutting it on a cutting board with your longest knife.  You'll get straighter, neater lines and you won't scratch up the bottom of your pan.
And finally, try not to be left alone in the house with these.  You will find yourself returning to the kitchen to "even out the sides" or eat the crumbs that have fallen off into the pan.  It's a slippery slope and the goal is to have some leftover for your guests.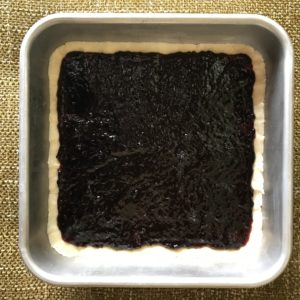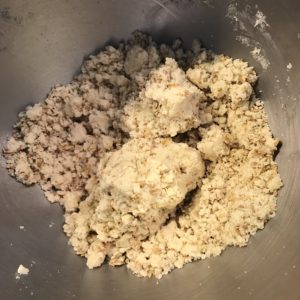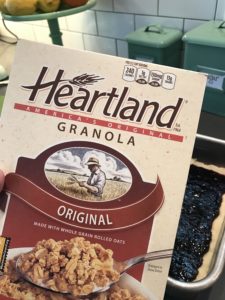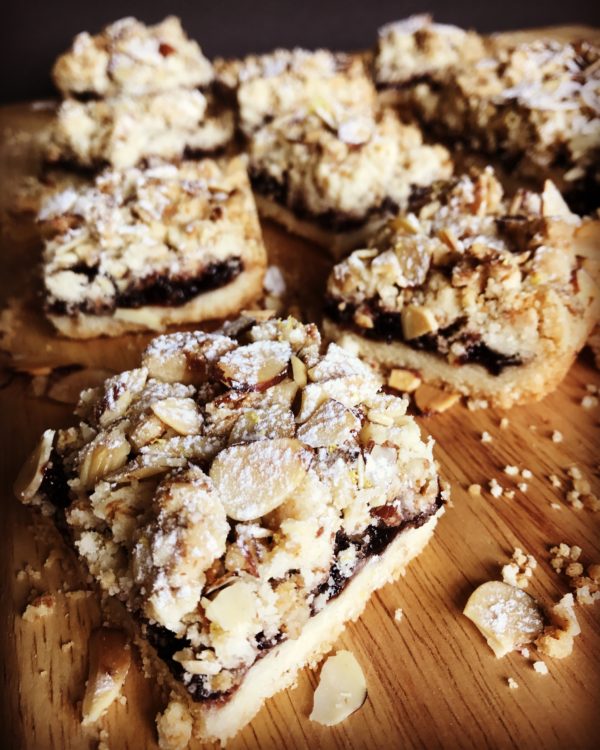 | | |
| --- | --- |
| | |
Preheat oven to 350 degrees.

Mix butter and sugar together on medium speed until just combined. Add the vanilla and almond extracts on low speed.

Add the flour and salt gradually and mix on low until it starts to form a ball. Press two-thirds of the mixture into the bottom on a 9-inch square baking pan, making a small lip around the sides. Spread the blackberry jam on the dough, leaving a 1/4" border.

Hand-mix the granola into the remaining one-third of the dough. Breaking it into smallish bits, cover the jam layer. Sprinkle the almonds on top. Bake for 45 minutes, until lightly browned.

Cool completely then cut into 16 bars. Dust with the confectioner's sugar and lemon zest.