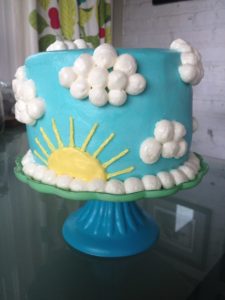 This week I'll be posting three of my best frosting recipes, a basic frosting for every occasion.  Today's topic: the Best Fluffy Vanilla Buttercream.
People keep telling me that they don't have time to bake from scratch.  I've never found that to be true since most baking can be accomplished in 30-minute-or-less sessions spaced out over days.  But I am not here to judge.  I'm here to give you permission to make cakes and cupcakes from a boxed mix.  Betty Crocker if you can put your hands on it (cue pearl clutching).  I use cake mix all the time and only bake cakes from scratch if I have time to kill (which is never) or I'm making something I just can't get from a mix.  But please, for the love of Mike, make your own frosting.  It is SO EASY.  It takes less than 10 minutes and zero special skills.  Do you have a stand or hand mixer?  If so, you are all set to make fluffy and silky, buttery and not-too-sweet buttercream frosting.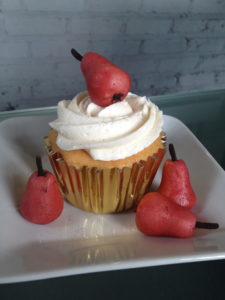 This recipe calls for 2 sticks of butter, a box of powdered sugar, 2 teaspoons of extract and 1/4 c. of milk or cream.  That's it!  There's a very special, complicated order you have to do everything in.  Just kidding!  Most of the time I just dump everything in at once and beat the heck out of it.  I occasionally cream the butter first if it's a really special occasion.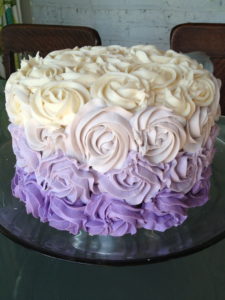 You can adapt this recipe in so many ways!  You can swap the vanilla extract for just about any other extract, just use a little less if it's a very strong flavor.  A simple upgrade I like is to substitute vanilla bean paste for the vanilla extract.  You can tint this every which way.  It pairs with almost any cake recipe, even a from-scratch recipe (gasp!).  It pipes really well, holds up to a little warm weather and crusts just enough so you can get it nice and smooth or even hand paint it.  This recipe makes enough for 24 cupcakes or a two-layer cake.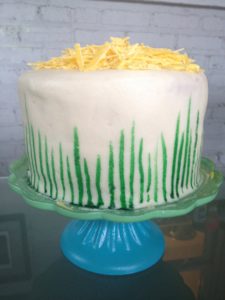 Some quick tips:
Actually beat it for at least four minutes.  That's just the kind of direction I would read, get impatient after two minutes and say, "Meh.  That's probably good enough."  But unfortunately the magic happens between minutes 2 and 4.  Wait for it.  You can stand next to the mixer and read this helpful post about decorating with your new best friend, the 1M tip.
Always make sure that your frosting is warmer than your cake.  Put the cake in the fridge for a bit (or make it a week ahead and freeze it!) then frost with the room temperature frosting.  It will be so easy to get it just how you want it.
If you're making a cake, fill the layers then put on a crumb coat.  Put the whole thing in the fridge for 15 minutes.  You will be amazed at how much nicer the end result is when you're working on a nice firm foundation.
An offset spatula and a nice big piping tip (like a 1M) are really all you need to make a beautiful cake.  Use the spatula to straighten and level the top and sides then pipe wide rosettes on the top and you're done!
Delicious just as it is but endlessly adaptable, this is a basic american buttercream with a very smooth, light texture and just the right balance of butttery and sweet. You can change it up by adding color, switching extracts or adding espresso or fruit powders. Holds its shape nicely for decorating.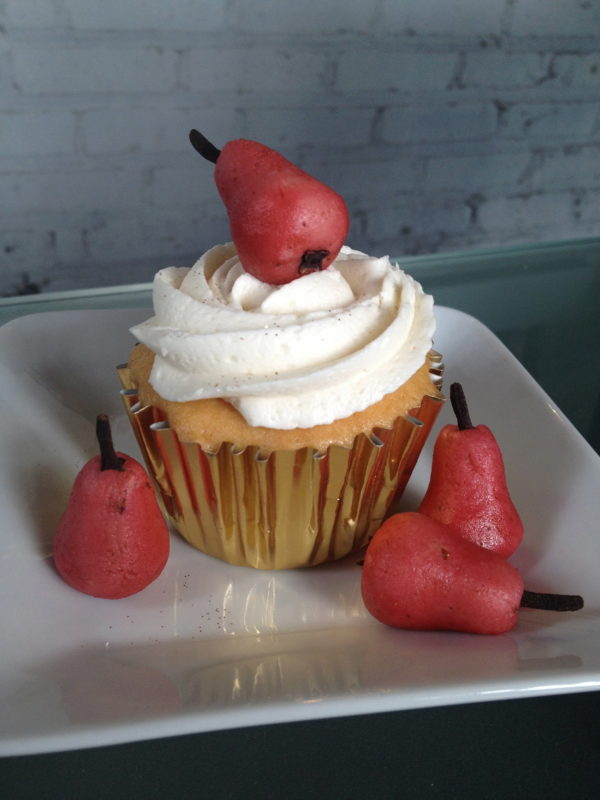 | | |
| --- | --- |
| | |
Cream the butter on medium speed until it's creamy, about a minute.

Add the the rest of the ingredients beat slowly until combined and then beat the heck out of it for 4-6 minutes until it's fluffy and smooth. You may want to scrape the bowl down halfway through.

Scoop into a ziplock, either with a tip or with the corner of the bag snipped, and get piping.

This will keep for about a week in the fridge and for about three months in the freezer. Just let it come to room temperature and fluff it up again in your mixer before you use it.