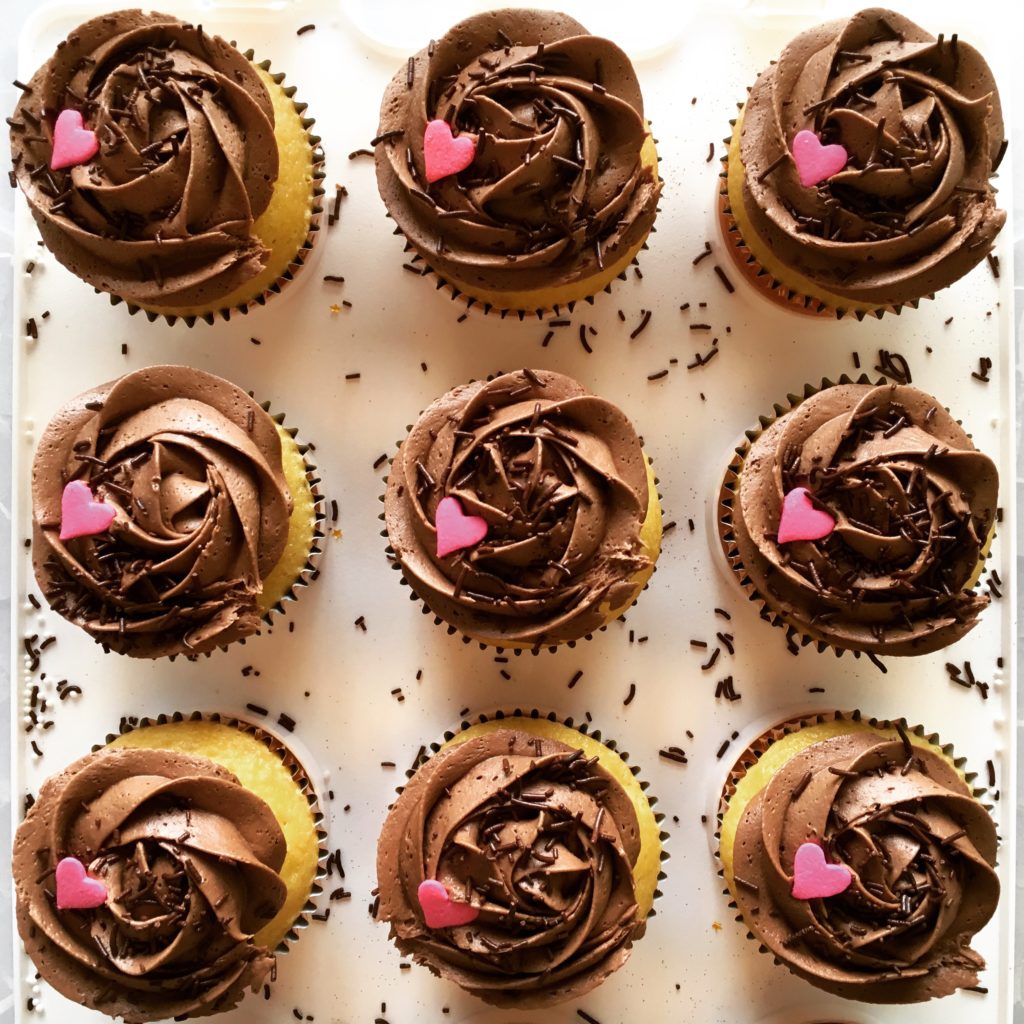 This week I'll be posting three of my best frosting recipes, a basic frosting for every occasion.  Today's topic:  Rich Chocolate Buttercream made with cocoa powder.  Some recipes call for melted chocolate.  But melting chocolate just adds more bowls to wash and more steps.  This recipe is insanely delicious and is finished in minutes.  Super chocolatey, super rich.  The almond extract and hint of salt put it over the top.  It is my most-requested frosting, hands down.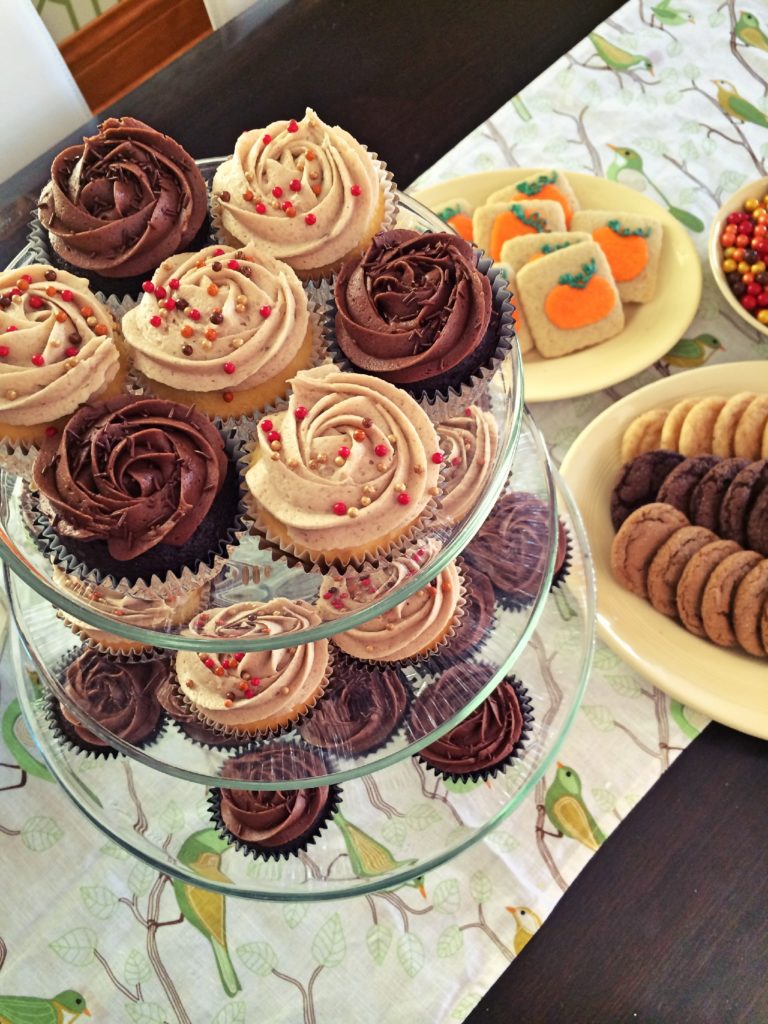 When I first started baking a few years ago (back when I thought you needed a chemistry degree and a scale to bake) one of the first things I wanted to try was making my husband a birthday cake.  His mom always made him yellow cake from a box with that amazing, memory-filled chocolate frosting from a can.  But it's pretty tricky to decorate with canned frosting.  It's floppy, it's melty, sometimes it just slides right off when you're not looking.  So I thought I'd try and make a version of that that was easy to decorate with and stayed put.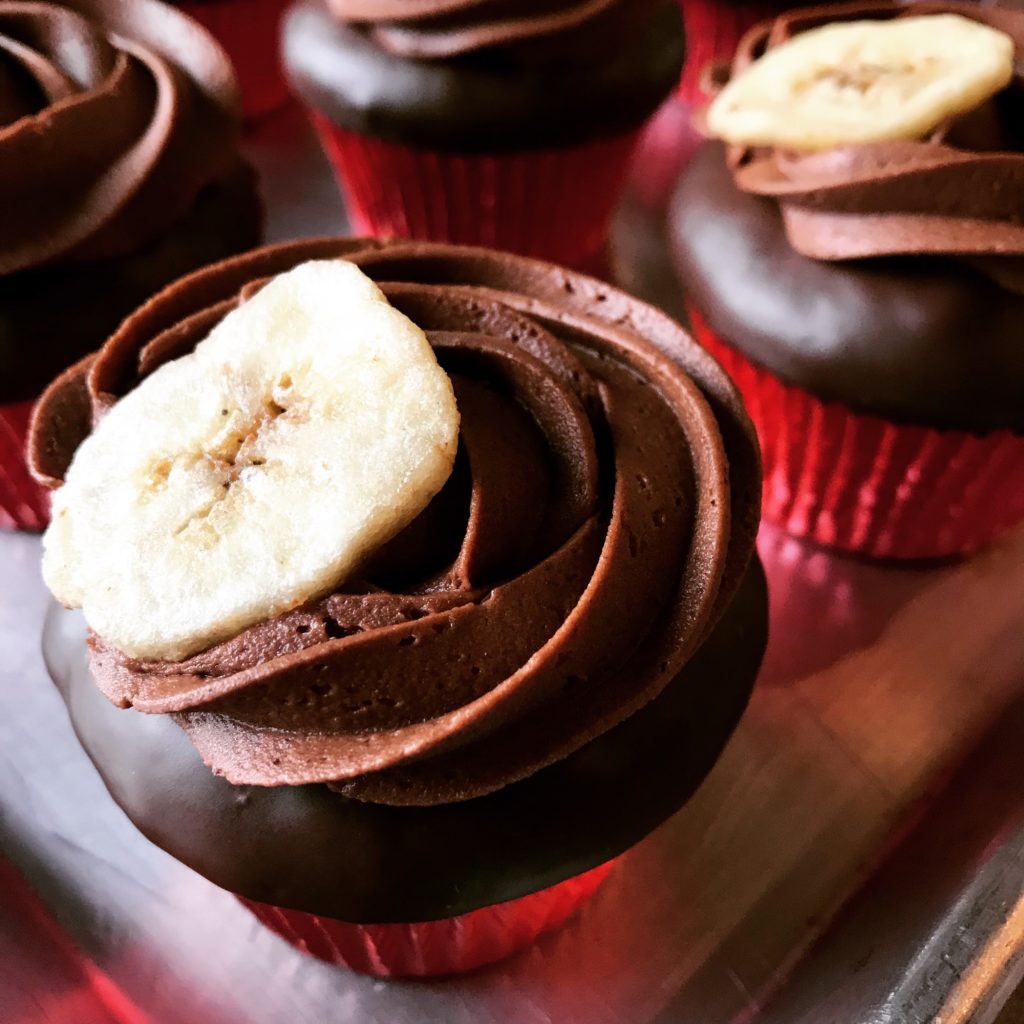 My first attempt was a ganache that I now love to make with chocolate cake.  It got the chocolatey part right.  It was shiny like the canned stuff.  But it was just too rich and got the thumbs down from the birthday boy.  Next I tried a yummy chocolate buttercream recipe from Magnolia Bakery.  It was rich, but not too rich.  It was pretty darn chocolatey.  Birthday boy thought it was a little buttery for his taste (yes I see the irony of taking tasting notes from someone who wants it to taste like it came from a can).  Plus the recipe is all "double boiler" this and "gradually add" that.  I got a headache trying to stick with the steps and time the beating in between additions.  Like the infomercials say, "Too complicated!"
So I started tinkering with this recipe from Sweet and Savory Life.  I made it just as it was and it was really, really good.  It is super-chocolatey.  It's dark and shiny.  It doesn't require a double boiler.  It's only flaw was that it still wasn't really gelling with my philosophy of extreme short-cutting and step-reduction.  So I thought I'd just try creaming the butter and then dumping everything else in at once like I do with my Best Fluffy Vanilla Buttercream.  I also skipped the sifting and, instead of measuring the powdered sugar like a chump, I just put most of the 1 lb box of powdered sugar in (holding back 1/4-1/2 cup).  And because I'm an almond freak I used half vanilla extract and half almond extract.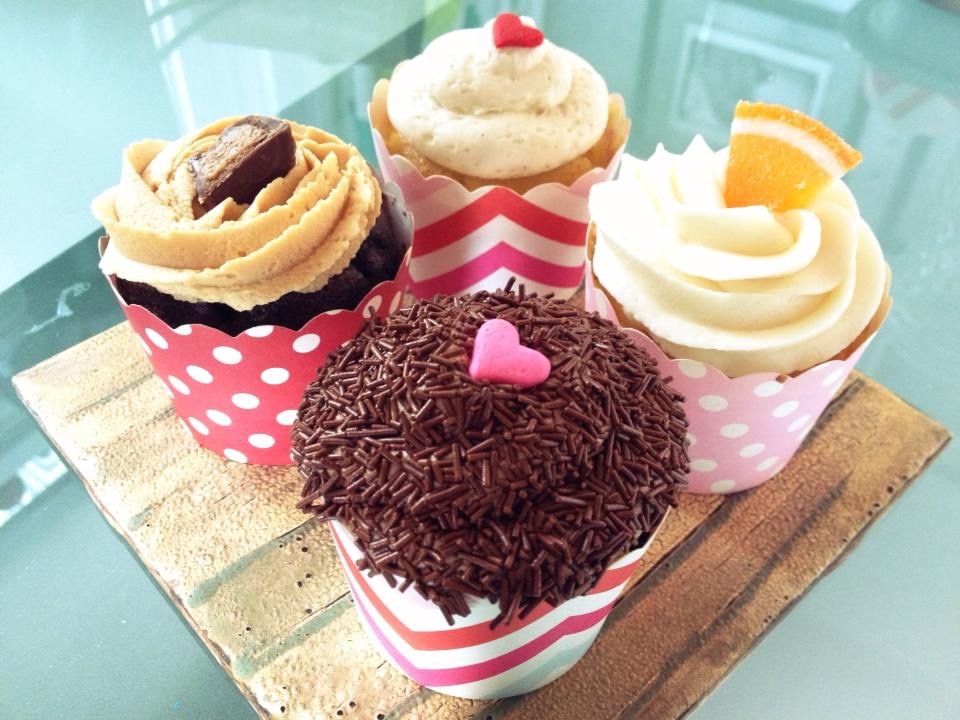 I could not tell the difference between mine and the original, except that mine tasted better because because it was less work.  This frosting is SO GOOD, the salt is a stroke of genius.  It doesn't taste quite like the canned stuff, but I think this is the frosting that my kids will be leaning on their spouses to make in 20 years.  If you always feel disappointed when you make chocolate frosting your search is over friend.  This is a safe, chocolatey space.  If you think you already have the best chocolate buttercream recipe, consider this post a fudgy gauntlet.
A few tips:
Beware the round tip when decorating cupcakes with this frosting.  No matter how elegant you attempt to make them look, they will always look like poo emojis.  Use a star tip or just plop the icing on and roll the tops in chocolate sprinkles.
Actually beat it for at least four minutes.  That's just the kind of direction I would read, get impatient after two minutes and say, "Meh.  That's probably good enough."  But unfortunately the magic happens between minutes 2 and 4.  Wait for it.  You can stand next to the mixer and watch finger-models play with slime on Instagram.
Always make sure that your frosting is warmer than your cake or cupcakes.  Put the it/them in the fridge for a bit (or make it a week ahead and freeze it!) then frost with the room temperature frosting.  It will be so easy to get it just how you want it.
If you're making a cake, fill the layers then put on a crumb coat.  Put the whole thing in the fridge for 15 minutes.  You will be amazed at how much nicer the end result is when you're working on a nice firm foundation.
An offset spatula and a nice big piping tip (like a 1M) are really all you need to make a beautiful cake.  Use the spatula to straighten and level the top and sides then pipe wide rosettes on the top and you're done!
More Yummy Bakers Brigade Frostings:
This is the frosting my kids ask for. This is the only frosting I make that my husband will steal right out of the bowl. It's rich and super-chocolatey with the added dimension of almond and a hint of salt. It pipes easily, holds its shape like a champ and keeps well in the fridge.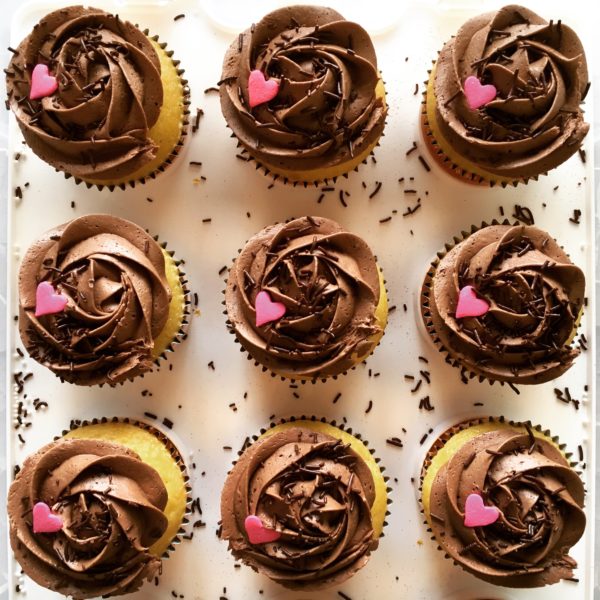 | | |
| --- | --- |
| | |
Cream the butter on medium speed until it's creamy, about a minute.

Add the the rest of the ingredients beat slowly until combined and then beat the heck out of it for 4-6 minutes until it's fluffy and smooth. You may want to scrape the bowl down halfway through.

Scoop into a ziplock, either with a tip or with the corner of the bag snipped, and get piping.

This will keep for about a week in the fridge and for about three months in the freezer. Just let it come to room temperature and fluff it up again in your mixer before you use it.