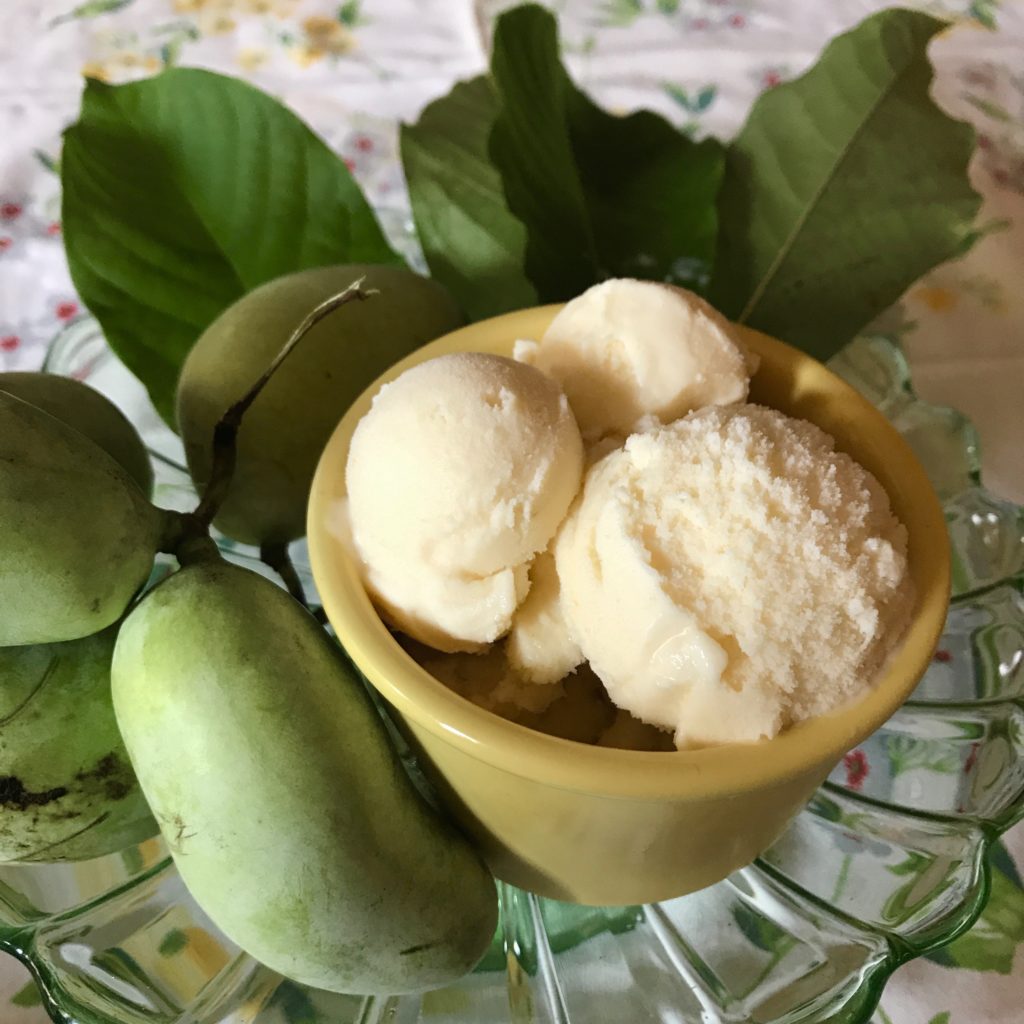 Pawpaw is the super-yummy native fruit most people have never heard of.  It is the largest fruit native to North America and grows abundantly in midwestern forests.  It's the only fruit in its family that grows in our temperate climate.  The rest, like the custard apple, are tropical.  And the best, most delicious way to enjoy pawpaw is Pawpaw Ice Cream.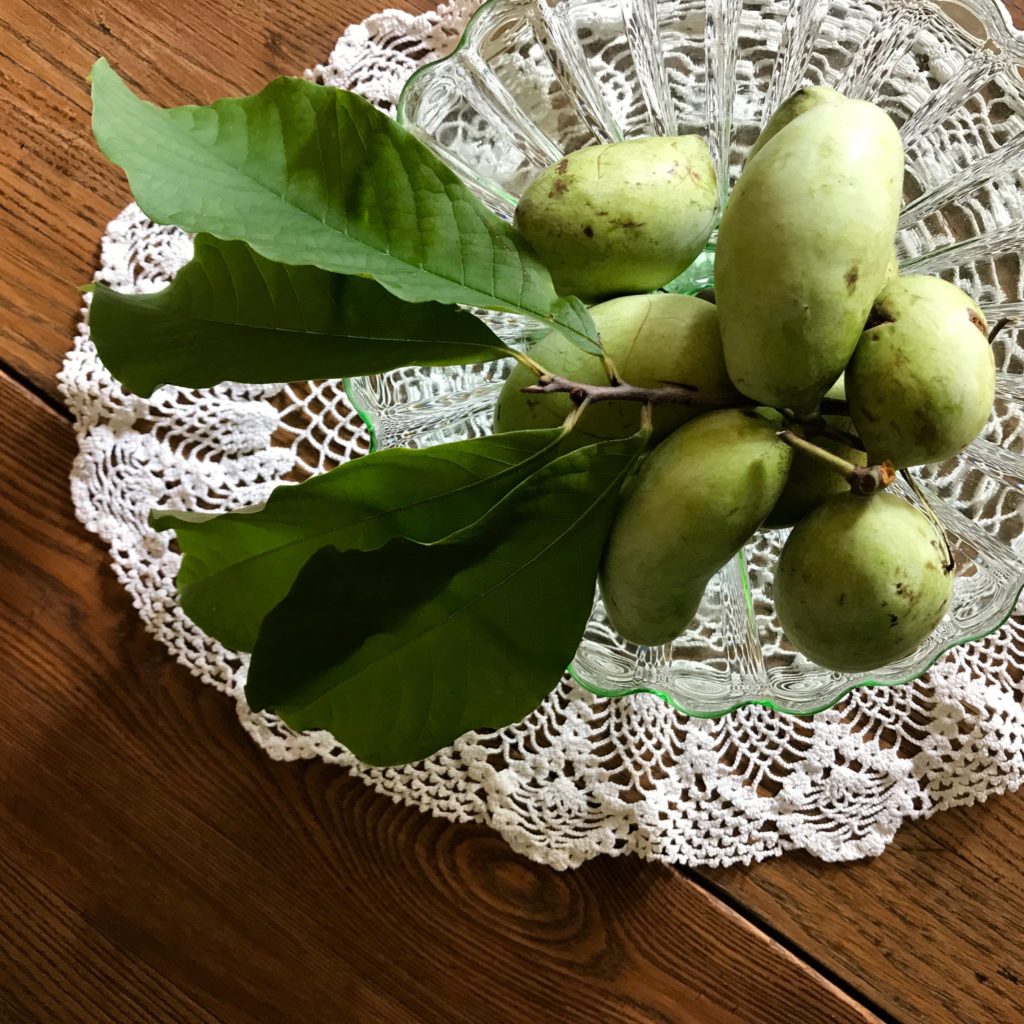 For years my mom, an expert on wild edible foods, has been telling me about pawpaws.  I knew them only as a host to the beautiful Zebra Swallowtail butterfly but had never really considered cooking with them.  Honestly, their unimpressive appearance and unconventional texture had kept me at arms length.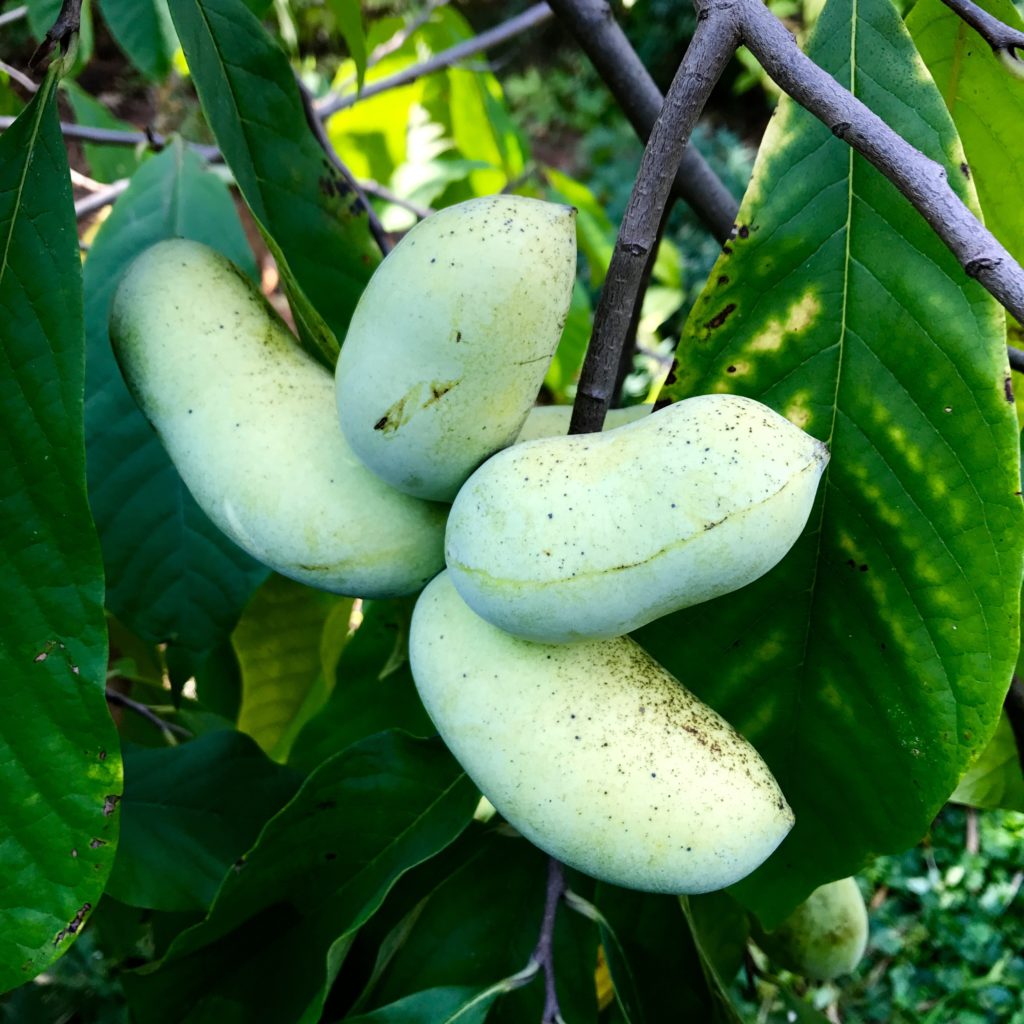 But on a visit to her garden this weekend, which is practically a paradise of native foods and heirloom vegetables, she was preparing pawpaw ice cream and was nice enough to let me help.  The result was heavenly.  The pawpaw tastes like a mash-up of banana, mango and cantaloupe.  It's custard-like texture is a natural match for ice cream.  It's a perfect harvest-time treat on a hot Indian Summer day.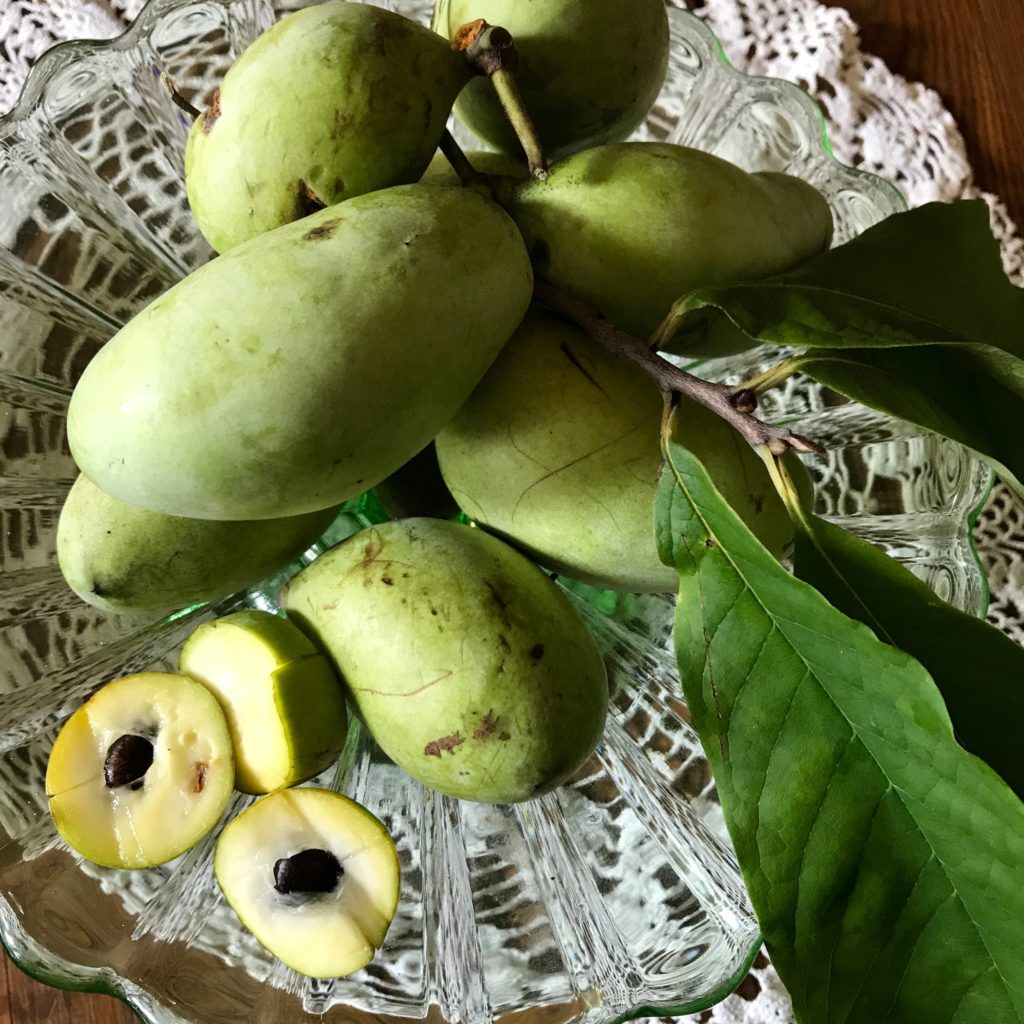 If you are not able to forage any pawpaws or plant your own tree, farmer's markets are a good place to start, as foraged foods are growing in popularity.  Look for pawpaws that are ever-so-slightly golden and have softened.  You'll need 8-10 good-sized pawpaws to make a batch of ice cream.  The best way to separate the skins and seeds from the pulp is to slice into disks then remove the skins and seeds from each slice.  There's a helpful video here in case you're a visual learner like me.  Or a slow learner, also like me.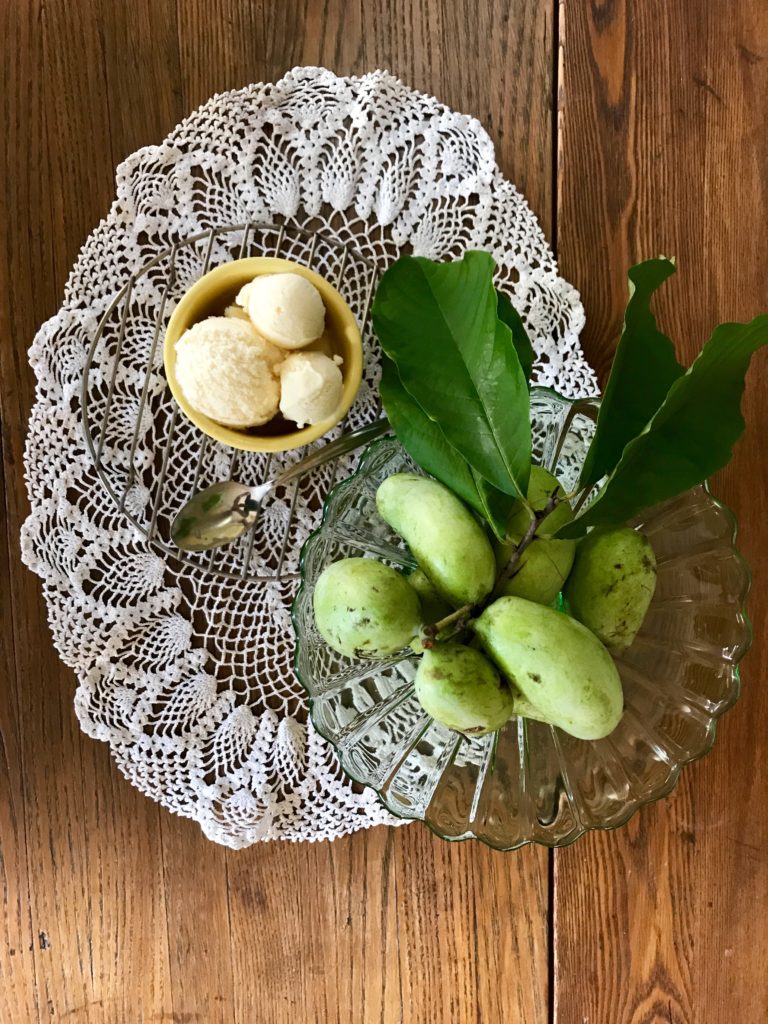 There's a wonderful book about pawpaws, the eponymous Pawpaw: In Search of America's Forgotten Fruit
, by Andrew Moore.  This recipe is adapted from the one included in the appendix of his book.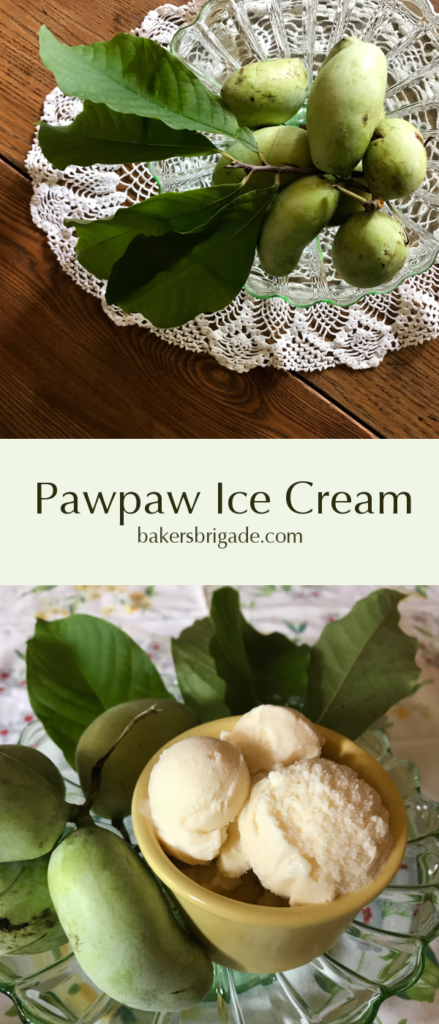 More Wild Edible Plants Recipes From Bakers Brigade: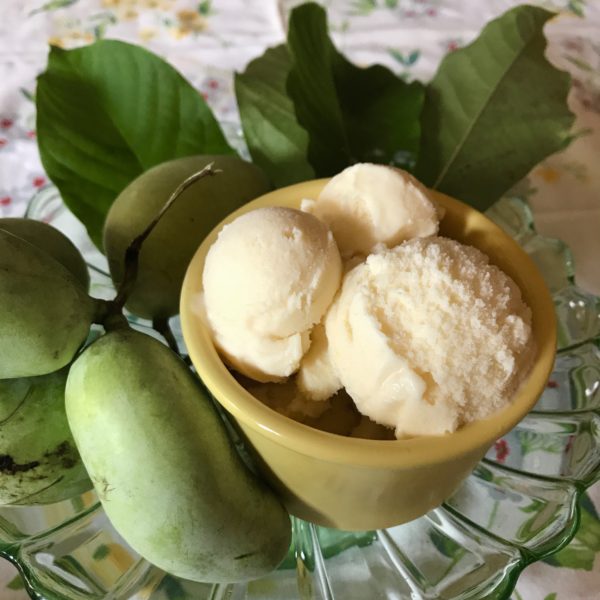 | | |
| --- | --- |
| | |
In the bowl of a food processor, blend the pawpaw pulp and sugar until smooth. Whisk in the milk and cream. Cover and refrigerate for at least two hours, up to overnight.

Turn on your ice cream maker and pour the chilled mixture into the frozen freezer bowl and mix for 20 minutes until thickened. The ice cream will still be soft and creamy. Place in a sealable container and return to freezer for at least 2 hours, or until it is firm enough to serve.