This is my basic roll-out sugar cookie recipe.  There are a lot of recipes out there for roll-outs.  Some can be baked without chilling.  Some have the soft texture of grocery store sugar cookies.  Some don't spread even an iota.  But none of those recipes hold a candle to this one.  The reason is two-fold:  Flavor and texture.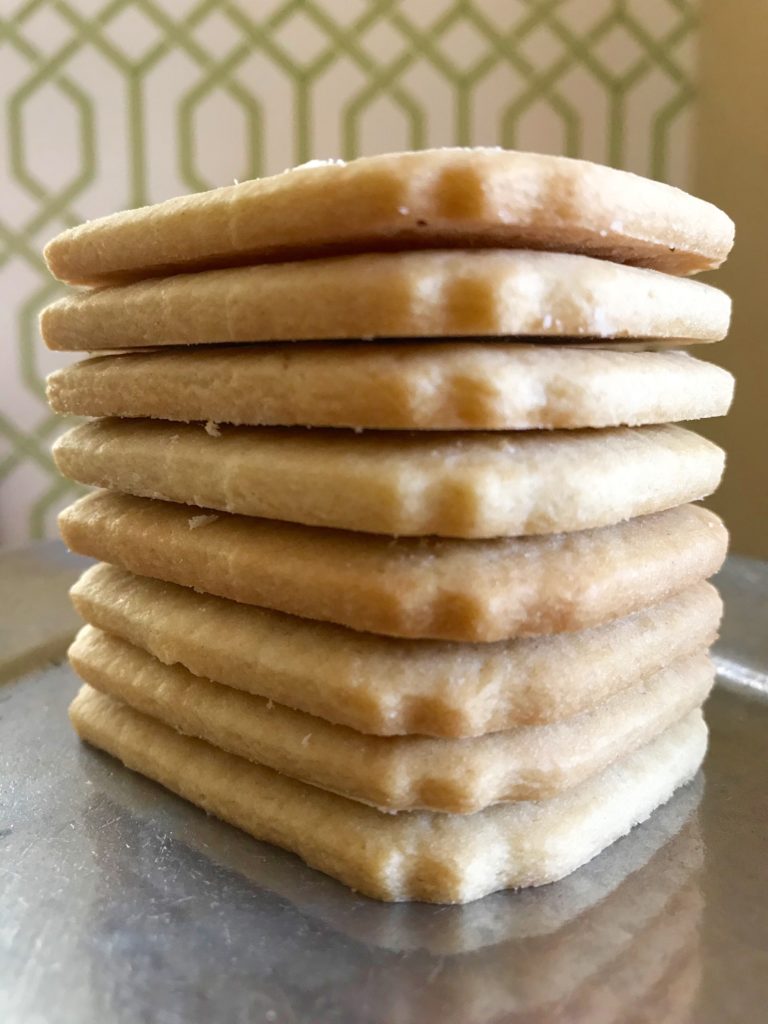 These sugar cookies are buttery and crisp, light and just sweet enough.  They are the perfect texture for decorated cookies:  sturdy enough to hold up to decorating and not so moist and dense that they get mushy when you ice them.  If you are new to roll-out cookies, these are your new best friend.  You will need to chill these overnight.  But that's okay because it gives you more time to ponder all the mind-blowing things you're going to do to your cookies once they're ready to decorate.  And you will need to chill them in the fridge once more in between cutting and baking.  This ensures they hold their shape.  No one wants a cute reindeer cookie to come out of the oven looking like an amorphous blob.  It's all about holding those nice defined edges!  Instead of adding more flour to stop the cookies from spreading (which makes them taste like cardboard), the chilling just keeps the butter in the dough nice and cold so your cookies look AND taste great.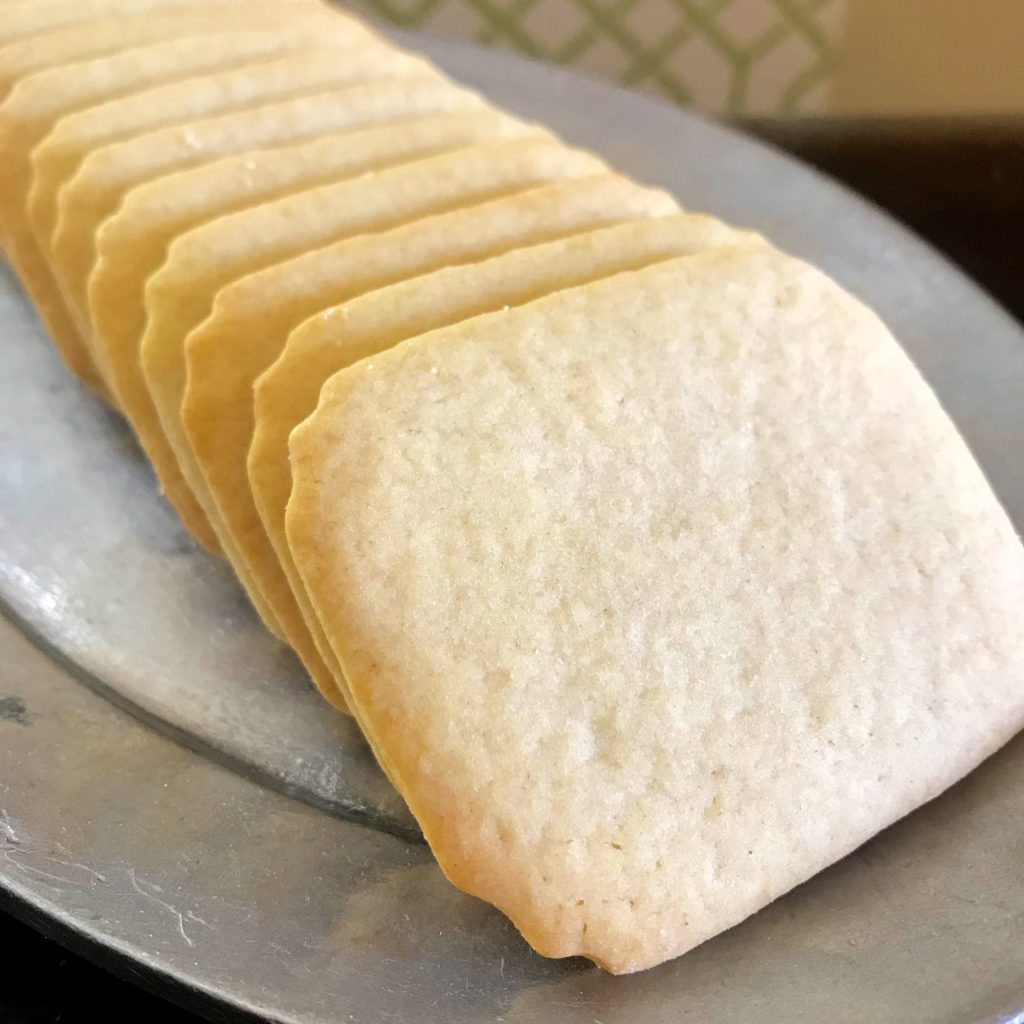 These can be adapted a bunch of different ways.  You can swap out the extract for almond or orange, like I did for these sweet Bunny Cookies.  You can add spices like cinnamon, cardamom, chai powder like in these pretty Orange-Cardamom Snowflakes.  You can even tint this dough, like in these Tinsel Tree cookies.
Here are a few tips to ensure these come out just right:
Don't try and do it all in one session.  The cookies actually turn out better if you let the dough sit overnight in the fridge and the cookies dry out in a container on your counter for a few days.  It's also just less overwhelming to do one stage at a time.  I usually make my dough 2-7 days before I need the cookies.  I do dough one day, bake the cookies another day and decorate them on a third day.  Doing it this way you also get the bonus smugness of feeling like your life is organized and under control.
Skip the royal icing.  It's really tricky to get the consistency right if you're inexperienced.  When I make royal icing I actually get out a timer and count how many seconds it takes for the drizzled icing to get smooth, then adjust it by adding infinitesimal amounts of water with a spray bottle.  You don't want to do that right?  Betty Crocker cookie icing can be found in the baking aisle of most major grocery stores.  It comes in a range of colors and sets up hard like royal icing so you can put them in treat bags or stack them.  It comes with a piping tip attached that you can cut to make any size line you like.  It also tastes pretty darn good!  I actually prefer it to royal icing, it's more like a corn syrup glaze.
Keep your decorations simple.  Do one design for each shape you cut out.  It may seem boring but the consistency will make it look more "professional".  And lots of designs are deceptively hard to make look good.  I know because I've tried and failed many times.
Heed the directions.  These sugar cookies are super buttery and have lovely crisp edges.  Because of all that butter they need to be chilled in the fridge between cutting out and baking or they will lose their shape.  If you can't wait the full 15 minutes, you can put them in the freezer for 5-7 minutes instead.
Bake one sheet at a time.  This will give you the most consistent results.  You want to bake them until the edges are just starting to brown, for me that's right at the 8 minute mark but my oven is temperamental and trying to mentally break me.  If you take them out too soon, they may get mushy when you add the moisture of the icing.
Remember that they're only cookies and that they will still taste good no matter how goofy they look.  I get a kick out of making pretty things and taking pretty pictures and sharing on the interwebs.  But cookies are meant to be eaten, not viewed, so just go for it.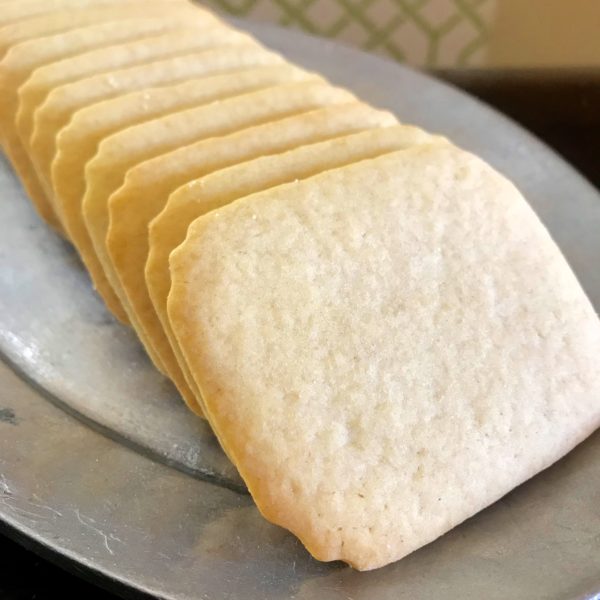 | | |
| --- | --- |
| | |
In the bowl of your electric mixer (or with a hand mixer), beat the butter and sugar until light and fluffy (about 3 minutes). Add the eggs and vanilla extract and beat until combined. Add the salt and baking soda and beat to combine. Add the flour and beat until you have a smooth dough. Divide the dough in half and wrap each half in plastic wrap. Refrigerate for at least one hour, preferably overnight.

Preheat oven to 350 degrees.

Remove one half of the chilled dough from the refrigerator and, on a lightly floured surface, roll out the dough to a thickness of 1/4 inch (1 cm). (Keep turning the dough as you roll, making sure the dough does not stick to the counter.) Cut out your shapes and transfer cookies to baking sheet. Place the baking sheets with the unbaked cookies in the refrigerator for about 15 minutes to chill the dough which prevents the cookies from spreading and losing their shape while baking.

Bake cookies for about 8-10 minutes or until the edges are just starting to brown. Remove from oven and let cookies cool on baking sheet for a few minutes before transferring to a wire rack to finish cooling. Frost with royal icing, glaze or buttercream. Store up to 2 weeks in an airtight container, freeze for up to 3 months.