I got a little carried away and baked about 2,000 cookies.  It was fun, it was for a good cause and I was into it.  Until about the last hundred.  Around the last 100 I hit a lightly floured wall and just got so sick of my recipes.  I was making mostly Chewy Molasses, Mexican Hot Chocolate and Eggnog Snickerdoodles.  And Orange-Cardamom Snowflakes.  Those are all so good, and so pretty.  So I got to dreaming about a way I could put a twist on one of my most dependable recipes.  And these Chewy Chocolate-Espresso are the result.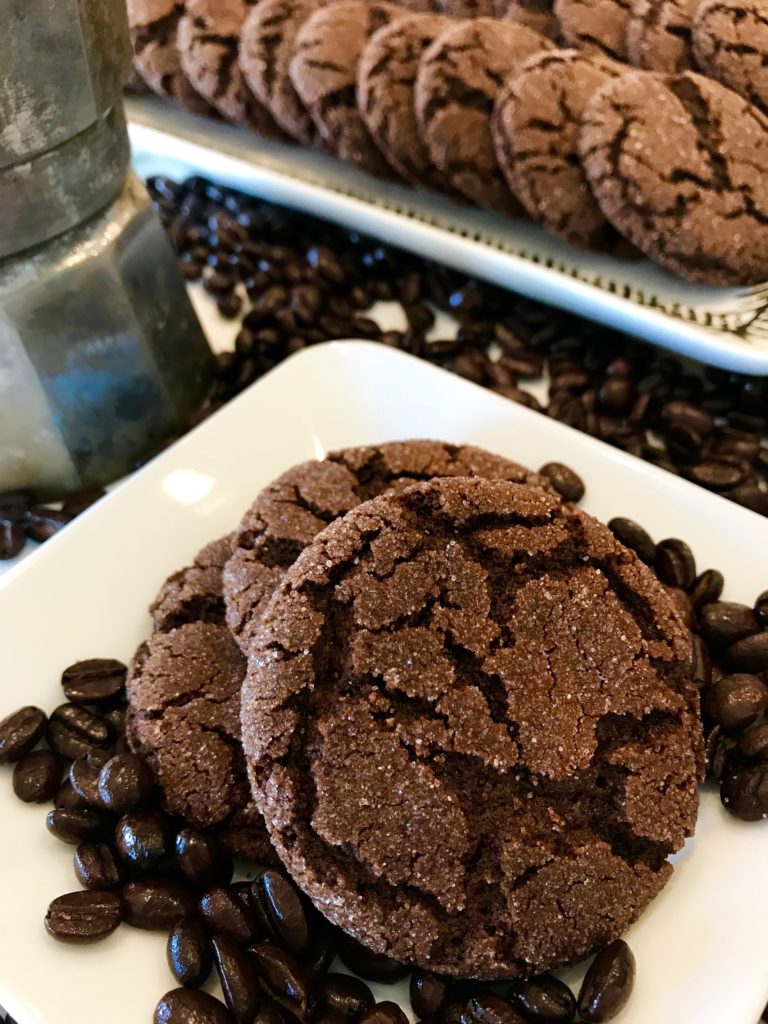 These have the wonderful, chewy texture and chocolatey flavor of my most-requested Mexican Hot Chocolate cookies.  Plus, the deep flavor of espresso.  They're a perfect companion for morning coffee or after dinner drinks.  To get a nice, dark coffee flavor I used a packet of Starbucks Via instant coffee.  But I think you could use any instant coffee or espresso powder.  I just happened to have some VIA and know it's widely available.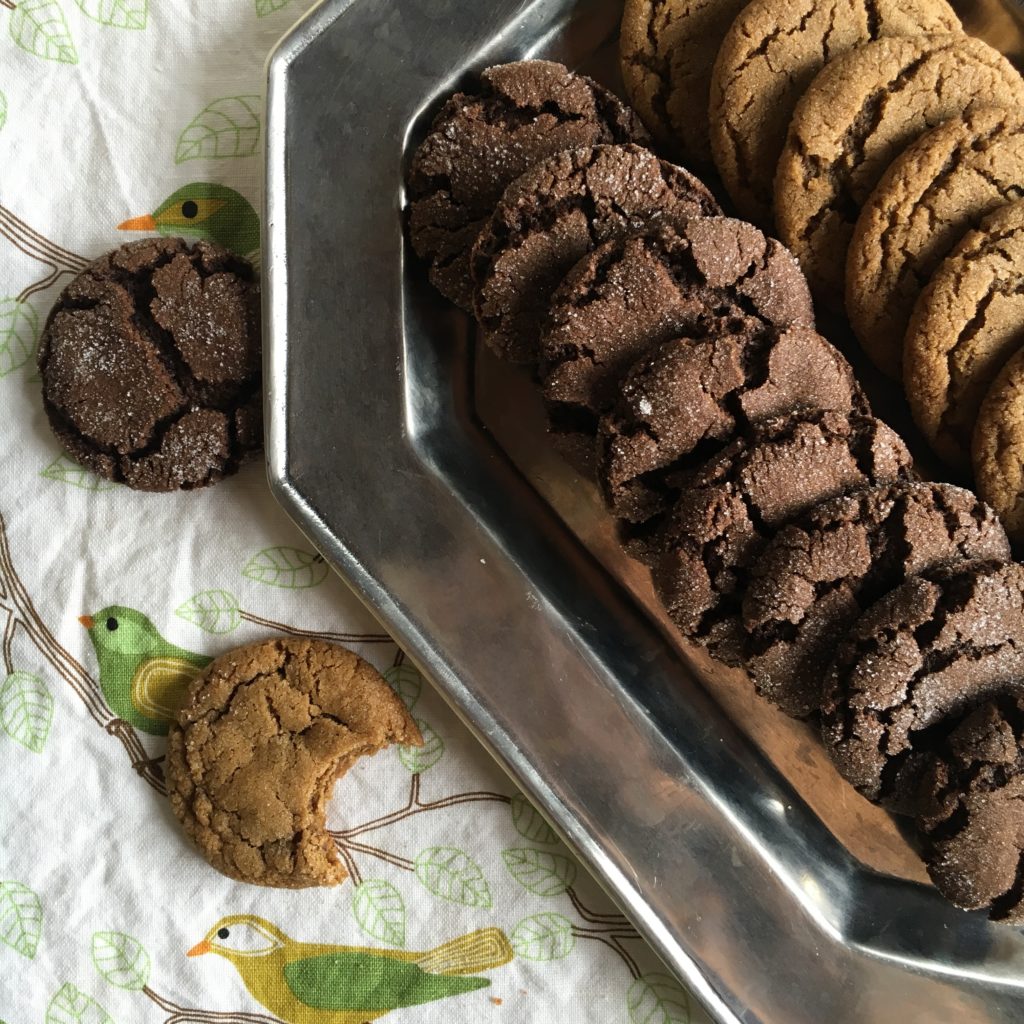 But did I mention how easy they are?  No special equipment, just two bowls and a fork. You do not even need a mixer.  Sometimes I just dump everything in one bowl. You can whip up this dough, stick it in the fridge for up to three days, and then bake them whenever. If you have a cookie scoop they will all be the EXACT SAME SIZE, which is great if you like to intimidate others with your baking powers, but a teaspoon works too.  These will store on the counter in an airtight container for two weeks or in the freezer for 3-6 months.

This is my most-requested recipe, no contest. These have the texture of a traditional chewy molasses cookie plus deep chocolate and espresso flavor. You can mix it up in one or two bowls, no mixer needed. These are great for make-ahead and store, freeze and ship well.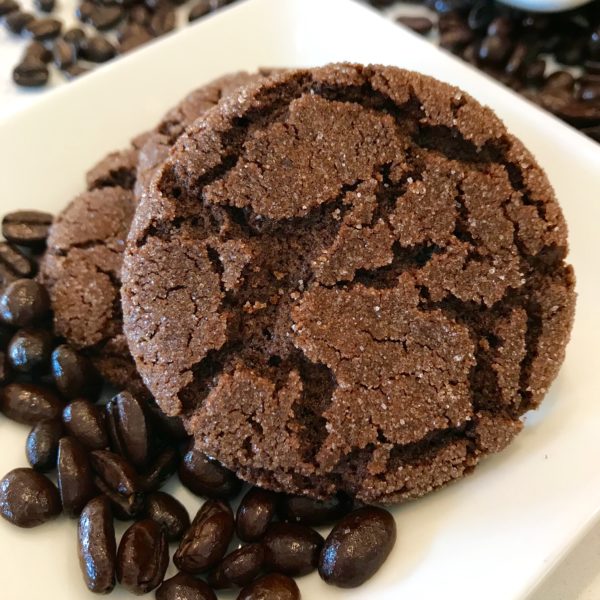 | | |
| --- | --- |
| | |
In a large bowl, stir the cocoa and molasses into the warm butter. In medium bowl combine flour, baking soda, and salt. Add 1 c. sugar, egg, vanilla extract and Via (or espresso powder) to the butter mixture. Stir dry ingredients into the wet. Cover and chill dough for as little as an hour or up to 3 days.

When ready to bake, preheat oven to 350 degrees. Roll 1 tablespoon of dough into balls (a cookie scoop is great for this), and roll them in the remaining white sugar. Place cookies 2 inches apart onto ungreased baking sheets.

Bake cookies, one sheet at a time, for 12-14 minutes, until cookies are puffed, centers are set and they are beginning to form cracks. Do not overbake.

Leave on sheets until they are cool enough to transfer to a wire rack and let cool completely.